Here they are finally - my paintings.
Sunflower

This was a Christmas present for Steve as he loves sunflowers. :-)
It's acrylic on canvas and was my first ever painting on canvas....
Here's another shot:
and here's a detail that is also available as a greeting card on Redbubble:

This is my second ever painting on canvas.

This is available on Redbubble as a
print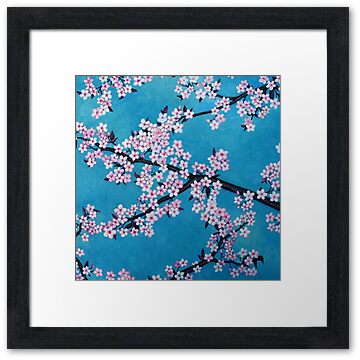 or as a
greeting card
, created with a detail of the large
painting
and a texture (
Sirius_SDZ
) and a photo filter.