Do not copy or publish this in any way, shape or form without my written permission.
There's something so pretty about snail shells. I love the beautiful way the curve around and around. I know, as a gardener I hate the owners of these little houses, too, but this one had been discarded and was empty of any evil doer.
I leave you with an Emily Dickinson quote (as can be seen on the t-shirts):
Where thou art, that is home.
My own images plus bought resources.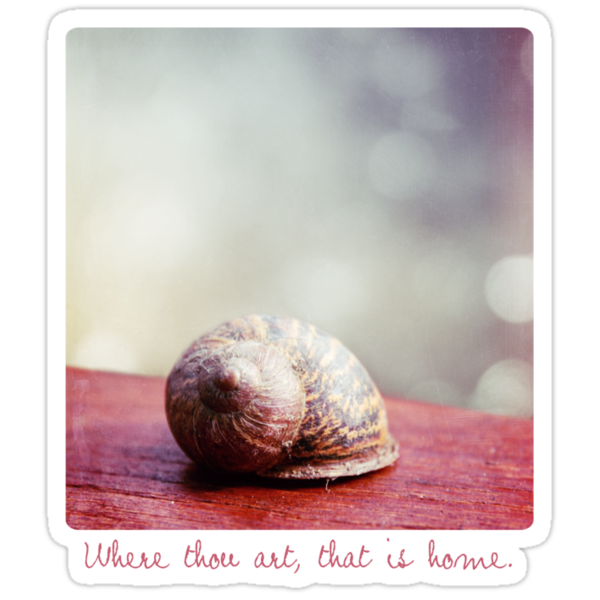 Hot of the press, check out these cute covers!