I love the hydrangea in my garden - the bright pink against the green of the leaves is wonderful, but I also love it in Winter when all the blossoms have dried on the stems. So here's my hydrangea through the seasons.
All images and textures my own.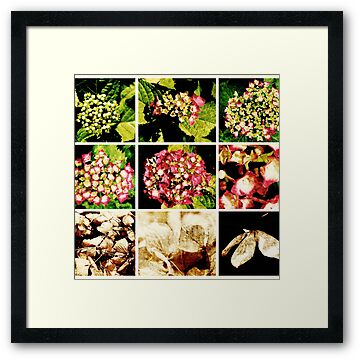 One of my hydrangea images of the dried blossoms
Image and textures my own.