This artwork was inspired by a group I was invited to join and also by a song going round my head, Feist's
Secret Heart.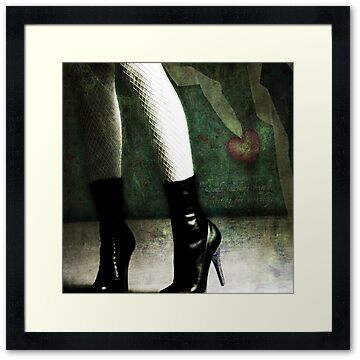 Currently featured on Redbubble:
Make sure you check out all the other featured artists - there are some real treasures!
I've used the following stock, textures and brushes (apart from my own):
Plus my own painted heart, my own Victorian wallpaper textures... etc.
The image also contains a couple of lines from my poem
Secret Language
The lines are:
Souls touching briefly, longing for eternity.