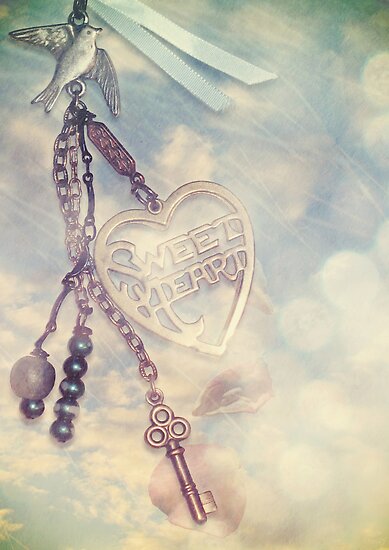 MCN:C45X5-W532Q-HHPUP
MCN: CXRTQ-AXJQH-DCF1F
Sweetheart
Part of my new series of images for licensing on
Arcangel-Images
– use this code: SYST- 0032
All images my own, no stock used.
This is actually a necklace I made for myself. The locket and key are vintage. I just love the locket. It's so special and I only got three. One I made into a necklace for my sister. :-) So this one is dedicated to my little sister. ♥
Bangles II
Also art of my new series of images for licensing on
Arcangel-Images
– use this code: SYST-0029
I wanted to create something really girly that shows how it sometimes makes me feel when I put on my jewellery, my makeup and just feel good.
All images my own, no stock used.
All my licensing images are available on Redbubble, Artflakes and Bluecanvas as prints, cards, posters, skins for laptops, Blackberry, iPhones and other phones (for the skins go to Bluecanvas).