Do not copy or publish this in any way, shape or form without my written permission.
For my friend Denis - I hope your dream comes true sooner rather than later.
Magpie wing vector graphic drawn by me, textures added in Photoshop. I love feathers and wings. This was going to be a logo, but it's too detailed and, I think, too pretty to use just as a logo.
Quote by Kobi Yamada
Font is Amatic.
All images/textures/brushes my own or bought. Edited with Photoshop.
Stickers and kids clothes also available (
Redbubble
)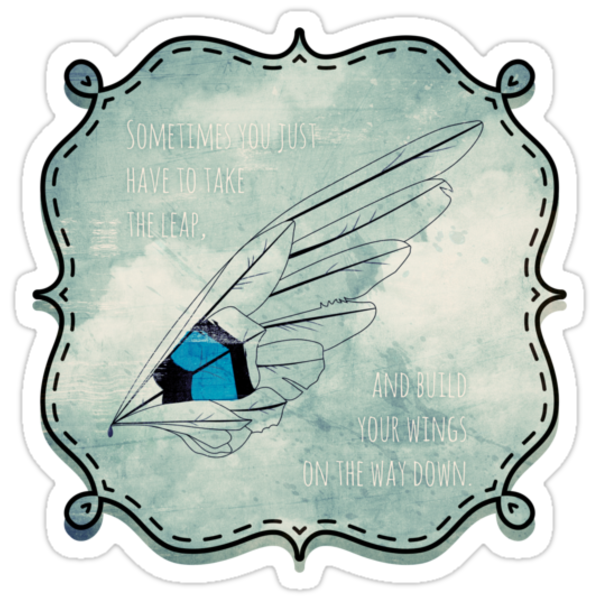 Check out my other shops using the links on the right-hand side.